Hello Everyone!
How are you? Had a chance to catch up with some French Open? I had the remote in my hands on Sunday and for some moments, it was not Peppa Pig or Ninja turtle on the television. I was flicking through the channels and had suddenly chanced upon an Indian film called 'Chak de India' (Shahrukh khan as the coach of the girl's hockey team). It's one of the those movies where a rubbish team fights all odds to emerge as a Champion. It all happens in the space of a thumping background music, they go for jogging, beat teams, they cry, you cry, they laugh, you laugh and finally victory. As they say 'suspension of disbelief' and something intrinsic comes into action and everything aligns into a magical win and happiness. What happens if a reluctant heart suddenly spring into action to live some moments of inspired living? Just like those special moments in the movies, where you suddenly know the weaknesses and get a boost to work on them. I don't know how often we get those moments but I am pretty sure that you can come close to experiencing those moments through sports. Sports has that effect on you. It does wonders and have those secrets of leading a life of your dreams. Strategies, making you prepared for the transient terms of success and failure and fulfilling your potential, it can all be learnt through sports.  It's amazing to have a feel of all that and come alive. This post is dedicated to the 'amazing sports', the heroes and understanding the importance of  'keep going and playing'!
Goalie ready, striker ready GOAL,GOAL,GOAL!
Be ready…for anything. That's it! Let your little ones play in both team and individual events. It's important to be happy for the things you do for yourself but it's equally important to be happy and celebrate others! In the long run, life cannot be all about you and it's important for the little ones to understand that. Life becomes a little easy if you know that. Sometimes you have to let others shine and to have the believe that you are already  shining and keep on going. While I was writing it, my son came and fiddled with the computer. He wrote..GOAL, GOAL, GOAL! Hence the next point is GOAL
GOAL GOAL GOAL
Focus it is! It's important for them to learn to focus for some period of time. The same focus they have when then play those video games. It's astonishing to see the level of concentration and focus while they are at the video games. I heard it somewhere that let your child play chess. It increases the level of concentration and the power to focus on something for a long period of time.  No matter how boring something is, they would be able to concentrate for longer periods. 

It's transient
Success and defeat are transient. When you don't do well, it's not a good feeling at all. But if you have played enough, you will find it very easy to deal with failure. Let your kids go through those feelings now, it may not make any sense now but it will get clearer later on. In Steve Job's language, 'they will be the dots' that will get clearer in time. It's beautiful to win but to come out triumphant after dealing with a defeat is even more beautiful and to remember that they are all temporary. The important thing is to play a good game!
Hard work and discipline
Let them know and observe some of the heroes that are active now.  They can relate to them more. Show some of their races, some matches, some successes and some defeats. Sachin Tendulkar, Usain Bolt, Roger Federer, are the people I personally follow. We have shown our son some of their games and but he prefers to watch Usain Bolt more. He cheers for Roger Federer, just because it would be difficult for him to stay in the room otherwise! It's inspiring to see the videos and records and also seeing them being broken. It's the people around them who name  them as, 'fastest man on earth', 'little master' and these names may go away. But what will remain with them is the attitude with which each one of them went on to play a game! What will remain with them are the moments leading up to completing the game. They know that it has come after hours and hours of practice, hard work and discipline and the very ingredients to deal with anything in life.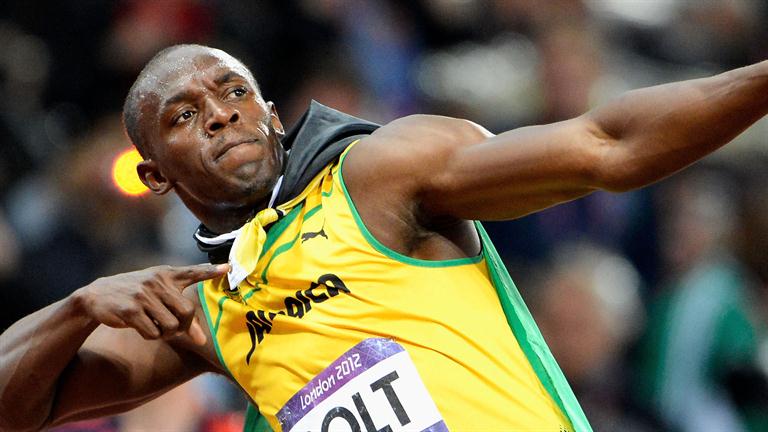 Attitude of 'not giving up'
Sports has the ability to plant the seeds of 'not giving up'. No matter what you do or become in life, these thoughts of 'keep on trying' and focus go a long way. Let them play or appreciate the spirit of sports. Analysing what goes in a cricket match, is a school in itself.  I would be very happy if my kids learn from the spirit of sports and apply it in life. 
I hope you liked reading it and are going to put up a sporting attitude to anything that comes your way!
Let's play some sports!
Much love
Suranjita