January to December – it goes that quick
That time of the year again! I have been trying to focus and write but with all the 'sale' online, it has been tough. So what do I want for 2018? What have I accomplished in 2017? Analysis time! May be I should go back to the post of 2016. Have I been any good? But I wouldn't do that because I don't want to to be influenced by last year's resolutions post. Apart from many big things, I want to sleep in 2018. I feel haven't slept at all well in 2017. It's not that I will go on hibernation in 2018. I want normal sleep just like my husband. I want to sleep like my husband! There! I said it.
January
Great beginnings. I want to go easy on sweets. I am big on cakes and rice. Right from the beginning I will be disciplined. But wait, it's my son's birthday month. I will have to have cake. Let me count the birthday months in the family and extended family and friends. January, February, April, July, September, October, November and December. So out of 12 months, 8 months are birthday months of the family members alone. I have to count my friends and work colleagues, so that will be it. All the months are packed and full and I have figured out that cakes and carbs will be there. So the  idea is not deprivation but moderation. Although I am big on cakes and rice, I will do it in moderation. I will write and walk more. Will try to blog at least twice a week. That's it, sorted. Let's move on to February.
February
It is usually the coldest month of the year in this part of the world. I would be happy if I can continue my morning ritual of drinking water. This month will end before you know it and you will be in March quietly. 
March
I am bored already. I have forgotten what I promised to myself and I am already in month 3. Pressure will build up as I wouldn't have written anything. Forget about twice a week. Writing for my usual Sunday post will get difficult. Moving on. Hopefully will be visiting India. Plans of writing, walking can take a backseat as I am going to enjoy my home in India.
April
Ah spring time! Little one will be turning 1. So a party and more cakes. I would have returned from India and would think about the lovely time back home.
May
 Half term holidays for the kids. Hopefully I would continue with my plans of writing more. Hopefully I would drink more water. 
June
Summer time. Lots of outdoor activities and would try to get as much sun as possible.
July to September
Big long summer holidays. I have a survival guide ready for the summer, in case I am home with the kids:-)
October
School run. I have two school going kids and a baby. I usually try to focus on my work after dropping them off. With a crawling or a walking 'baby', good luck me! 
November
School run, birthdays, taxi, activities. It keeps going, full on. Before you even realise it, December will embrace you. 
December
There you go. December! My birthday month, Christmas, New Years Eve and you are ready to welcome the next year!
It goes that quickly! It does, really! Before another year comes by, before the year becomes yet another year, I would like you to read these lines:-)
 I want to really slow down and take each day as it comes. Some days are really challenging and so tough on us. I want to be kind to myself and take some time off for myself. Put my foot down and snatch some time for myself. Because with kids, it is really difficult to sit down in one place (peacefully) for more than five minutes. The mind constantly wonders if the baby has put something in his mouth. Or the children will fight over something absolutely ridiculous. I want to sneak out for a walk and if I manage to get some childcare, then go out for a walk/drive with my husband. Meet up with friends. Call them up and talk incessantly. Watch a film without getting panicky that I haven't done everything. Without waiting for my turn after everything. Everything is a lot. You all deserve breaks and they will recharge you for the better. This coming year look after yourself and grab hold of the time because it's yours. 
Wishing you all a very happy and beautiful new year!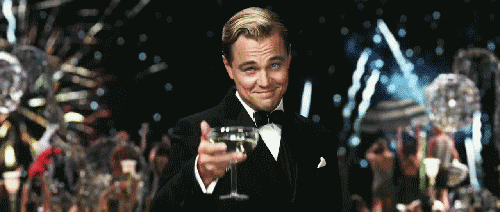 Thank you for the love and support!
Much love
Suranjita